Select the desired text size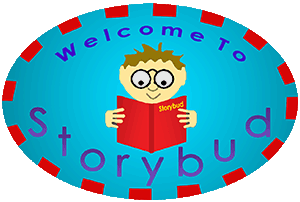 The idea for this site came about for a number of reasons.
The first was that because I am partially sighted I could not read my children bedtime stories.

The second was that not all story sites out there have audio versions of all their content or are so difficult to navigate using speech software to read the text.
So what if there was a site that had the text of stories for those who can see it,
was simple to navigate for visually impaired computer users using speech software,and had the audio version of the story so you can listen if you prefer,
and a combined text and audio format of the story,
which encourages parents and children to read together

And so Storybud was born.
Enjoy.